By: KEFIRKO
Overfermentation is a phenomenon which is a result of fermentation that lasted too long or had too much culture in it. Read on to get more insight on it and some tips on how to avoid it.
Time is Important!
Usually overfermentation happens when we leave the culture to ferment longer than recommended. For milk kefir that means more than 24 hours and for water 48 hours. With kombucha things are a bit more complicated, since there are very different approaches on how long it should ferment, depending on the individual taste. In our opinion, to make kombucha a great tasting beverage, it's best to ferment it for 7-10 days.
So, if you exceed the recommended time of fermentation, it's quite possible your culture will overferment. How will you know if this happened? By the look and taste of it.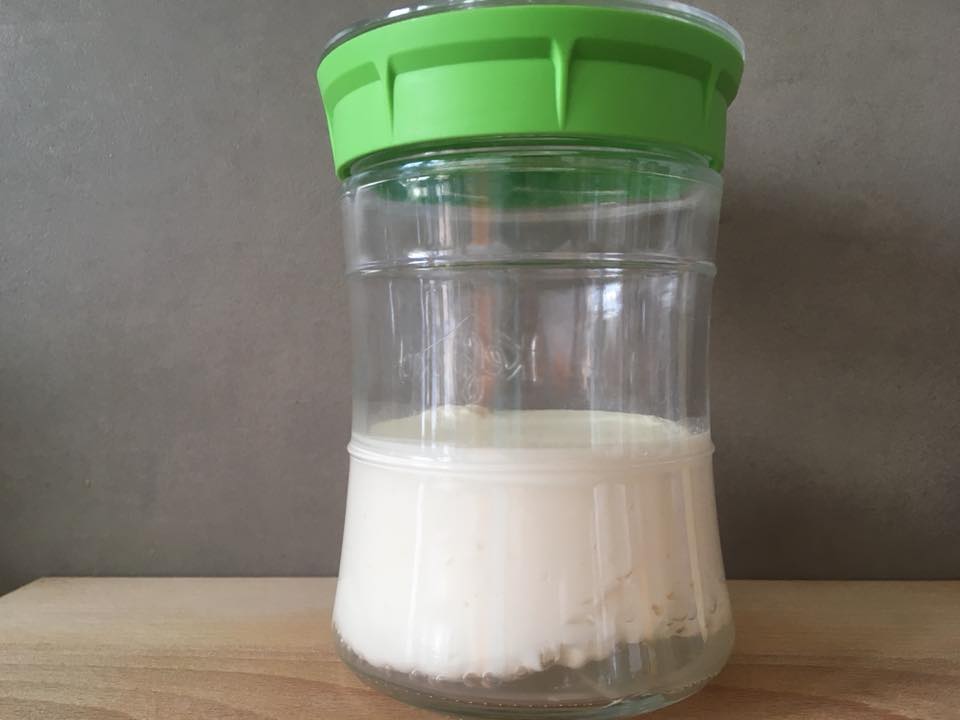 The liquid that separates form thicker kefir is whey. It is rich with proteins.
Overfermented Kefir is More Potent
Just by the look you are able to see if overfermentation is happening in your milk kefir. It will become more curdled and you will see separation happening. The liquid whey will separate from more thicker kefir. Additional fermenting time will also change the taste, it will become more sour.
Water kefir will not change much in appearance. When water kefir is finished, it tastes a bit sweet still. If you prefer it more sour you can overferment it. If you leave it for a very long time it may become even to sour to drink.
The same is with kombucha. After long fermentation, it becomes more sour, even vinegar-like in taste. If you overferment kombucha you will also notice it becomes a bit more cloudy.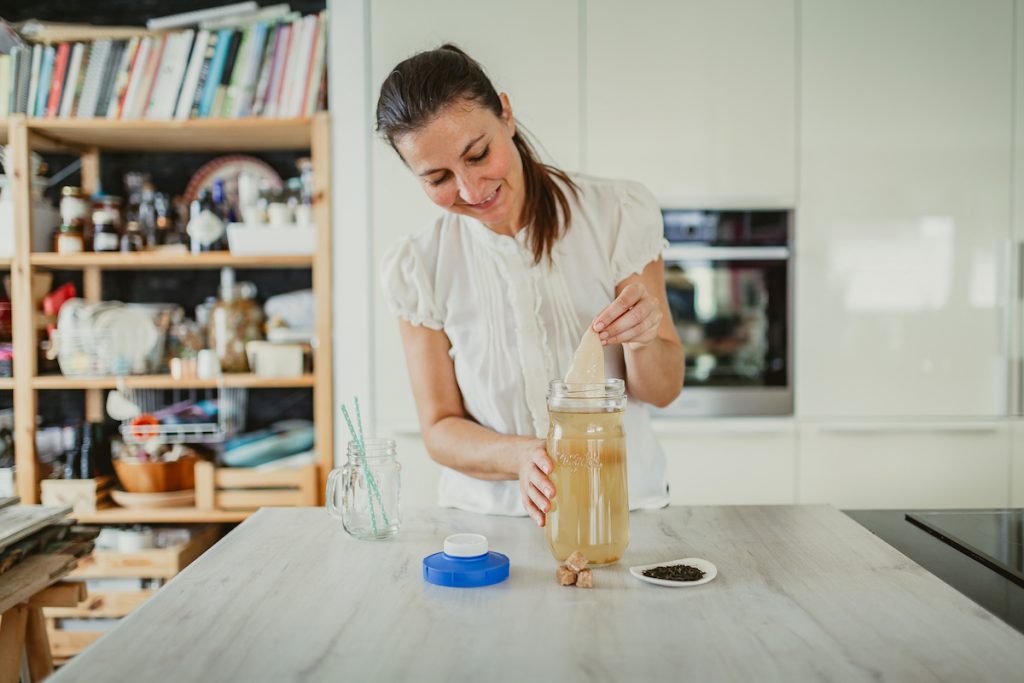 If you like more sour kombucha just leave it to ferment longer, more than a week.
Why This Happens?
We already mentioned one important factor that leads to overfermentation – time. If you leave the culture in milk/water/tea too long, it will overferment.
This is also connected to temperature of the environment. Higher temperature accelerates the activity of the microorganisms in the ferment. You will notice that in warmer seasons or if you have very warm interior in cold season, the fermentation can be finished even in half time.
Too much culture for the amount of milk/water/tea you are using. If you have more microorganisms in the ferment it's only logical they will need more food. If you keep the volume of your ferment the same all the time, but the cultures multiply, the ratio will change noticeably. Again the fermentation will be ready faster. Note, it's not recommended to overcrowd the grains, take away extras regularly. This will ensure activity and well-being of your cultures.
What to do When You Overferment?
If this was not intentional, you probably will not like the taste of kefir or kombucha once it's overfermented. Here are some ideas what to do with it:
MILK KEFIR
If it's only slightly separated and you still like the taste, you can just stir it well then strain and use as always. But if the kefir is very curdled and dense, you will probably need a big colander, where you can gently stir the kefir and separate the grains.

If you don't like the taste of overfermented kefir you can use it in smoothies or as ingredient in other dishes and baking recipes (pancakes with whey, brioche, muffins).
WATER KEFIR
You can't do much to change the taste of water kefir once it gets too sour. You can add sugar or other sweeteners. But maybe using it in smoothies or even for baking, would be better idea (ciabatta).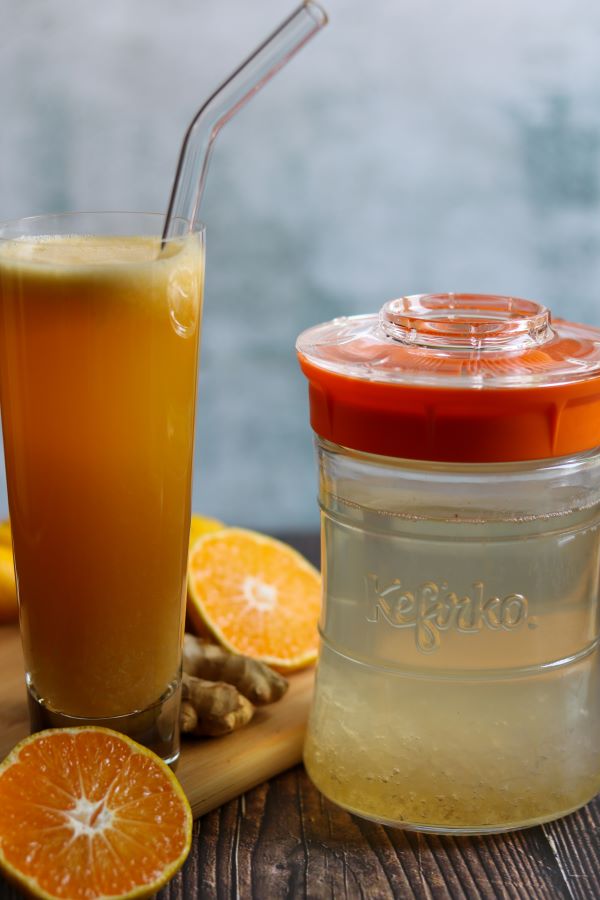 Water kefir gets more opaque if you ferment it for too long.
KOMBUCHA
The same as with water kefir, you can use the sour kombucha in the smoothies or other refreshing drinks.

You can also leave it to ferment even longer until it gets really sour and then use it as a kombucha vinegar. This means fermenting it a few weeks not just days longer. Some also use this very sour kombucha as a natural cleaning product.
IS OVERFERMENTATION PROBLEMATIC?
Overfermentation basically happens when the grains don't have enough food, the content of sugar has disappeared. Once all the food is gone the cultures starve. If this happens very often it can pose a threat for the cultures and they may stop growing and multiplying or producing fermented beverage. With fermentation, it's important to feed the cultures regularly and this ensures having them for a lifetime.
KEFIRKO is a company that designs products for fermentation enthusiasts making their own kefir at home. They make glass jars with specialty lids for making a kefir drink and kefir cheese. KEFIRKO launched their product on Kickstarter 6 years ago, an idea "born from noticing how kefir preparation at home can be quite messy and complicated. Not something most of us would gladly do every day."